Link Swaps: My favorite SaaS SEO Strategy (Guide inside)
I'm back!
It has been exactly 20 months since I published my last article about SaaS churn on SaaSGrowthHacker. A lot has changed since then.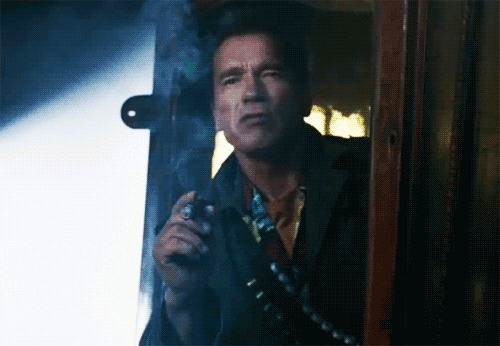 I left LiveAgent and joined CloudTalk as Head of Marketing, taking on a new mission with a very bold yet familiar goal. And since July 2019, I have re-lived my 5 years with LiveAgent in fast-forward mode. That's what life at a VC-backed fast-growing startup is really all about.
Achieving an 8x MRR growth in 16 months has been quite a journey, and it's helped reassure me that the content I publish on this blog (like 99 growth hacks) isn't total bullshit.
Growing a SaaS is not rocket science. Yes, your team is important. And so is the product. In CloudTalk's case, the product has helped a lot and I'm 100% sure and confident that CloudTalk is a top cloud phone solution and still has great potential to grow. Marketing a great product makes marketers' lives so much easier, right? Still, we can't rely on product lead growth only. Not every SaaS is Slack.
Let's get back to the headline. You clicked to learn more about SaaS SEO. The reason why I picked SaaS SEO and link exchange linkbuilding as today's topic is that it is something new I've learned and tested only this year. And it has been working quite well!
SaaS SEO
You won't find any generic posts on SaaS SEO here, and for good reason. My guess is that most of this blog's audience wouldn't be interested in reading about on-site SEO, offsite SEO, ideal title length, number of Heading1's per article, etc. We all already know that. Still, if you want to refresh you memory, here are some useful links. (But please, come back to this article afterwards.😇)
Link Exchanges in SaaS for SEO
We are finally getting down to the nitty gritty! First, let me capture your attention with a neat chart.

DR44 to DR67 in 12 months for SaaS
Not great, not terrible. Obviously, DR growth is not caused solely by link swaps. At CloudTalk, we've published a lot of blog posts and new landing pages. We work with a content agency that helps us with content, guest mentions and backlinks, and we're quite happy (email me if you'd like an intro with them). The only systematic SEO tactic other than that are link exchanges.
Results:
DR grew from 44 to 67 in 12 months (Ahrefs)
Referring domains grew from 118 to 563 in 12 months
Organic traffic has doubled
Portion of Organic conversions grew from 20% to almost 40%
Tell me link swapping isn't worth a couple of hours of work every week. The key here is consistency. Keep going every month. The results may not come right away but, most likely, they will show in the long run.
Reciprocal links are not good for SEO, they said
The most common objection for link exchanges is that a 2-way link swap is not good for SEO. Yes, if you rely solely on link swaps, expect Google punishment. So before you start with any link exchanging, make sure you build backlinks from other sources as well.
How to start with Link Swaps - Networking
One of my new year resolutions in the beginning of 2020 was to build 100 links manually (I know, I have a professional deformation 😎). As of now, I'm on #87, so everything seems on track. Link exchanging has played an essential role in this so far and will no doubt continue to do so.
I wanted to create a nice lead form where you would insert your email and download my List of Link Swap Positive websites but was too lazy to do it :) Instead, you can just download it for free here.
If you like the list and think it provides at least a bit of value, please subscribe to my newsletter. If you share it on your social media as well, I will send you an updated list once I'm done with the complete 100!
Where to find link exchange positive marketers
Now that we have the cheat sheet out of the way and are standing on solid ground, let's extend your network of link swap positive marketers even more. My top 5 sources for finding link exchange opportunities are the following:
Links Exchange Slack channel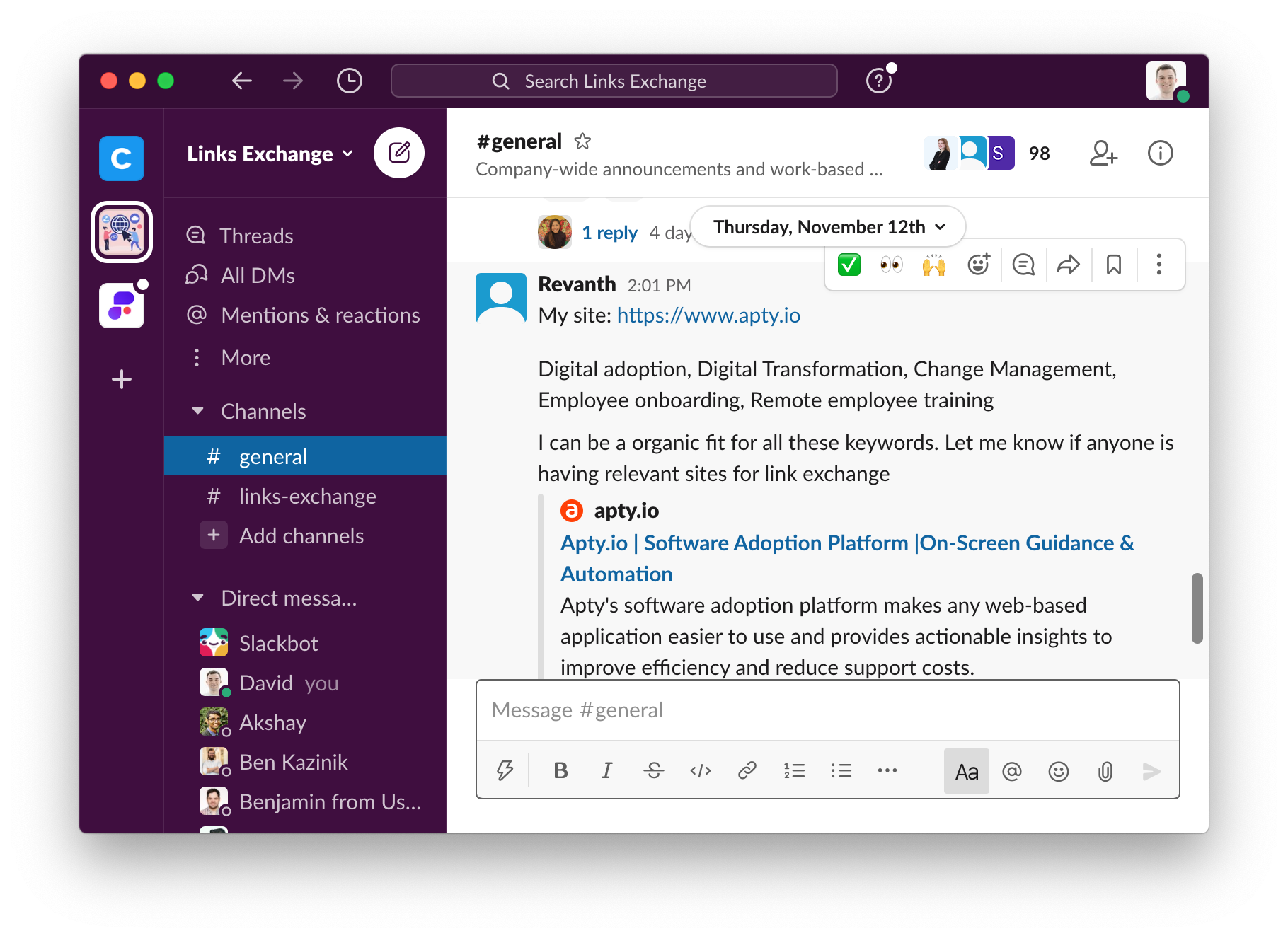 Just join the channel, submit your website and requirements and people will reach out to you. Pay attention to good opportunities and you might end up with a great backlink. Cost to join is $0.
Lets swap Backlinks (Facebook Linkbuilding group)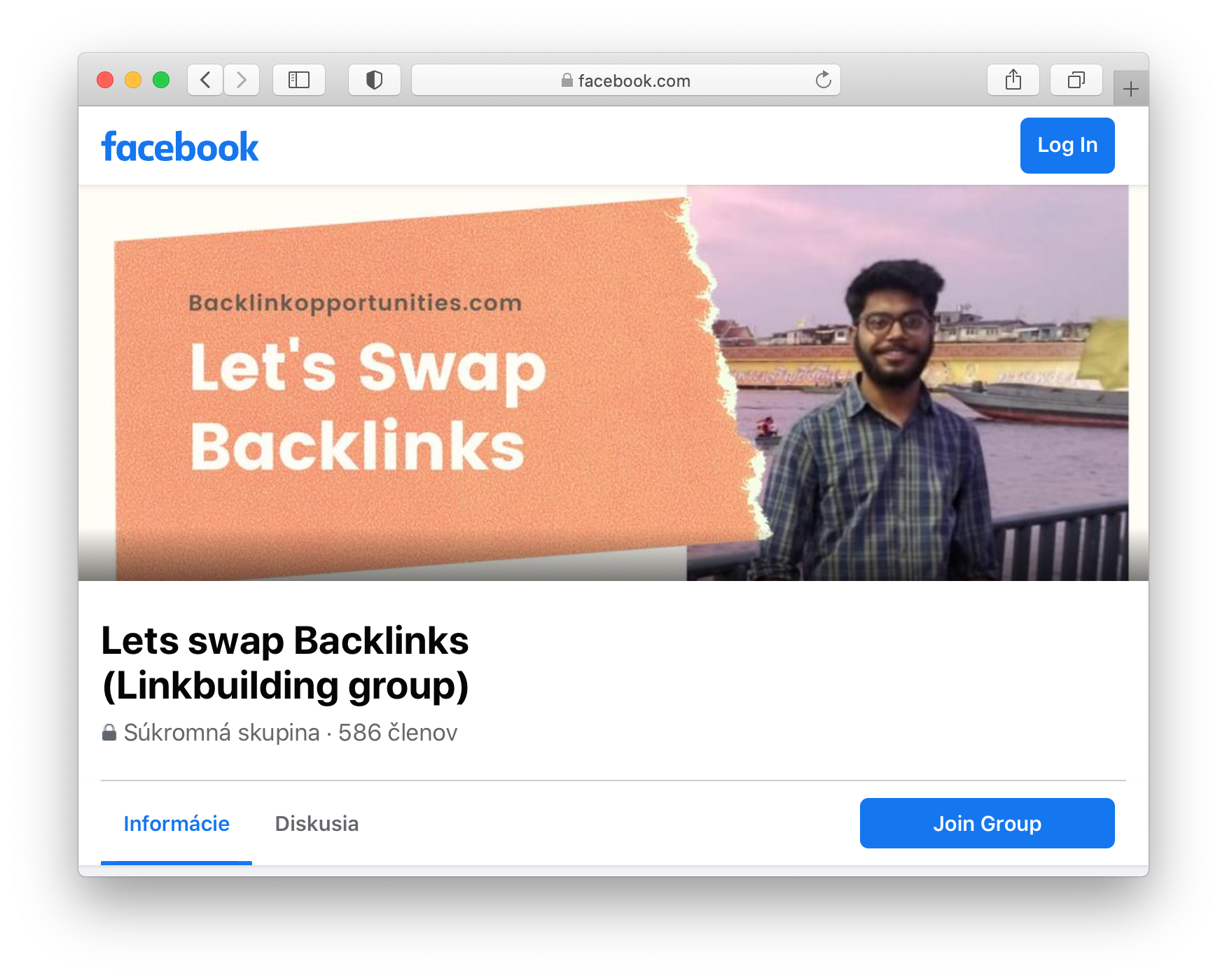 Same principle as the Slack group. Join and submit your website, DR and requirements. You can network and build 2-way, 3-way and multiple way link swaps.
Url: https://www.facebook.com/groups/letsswaplinks
B2B Bloggers Boost Group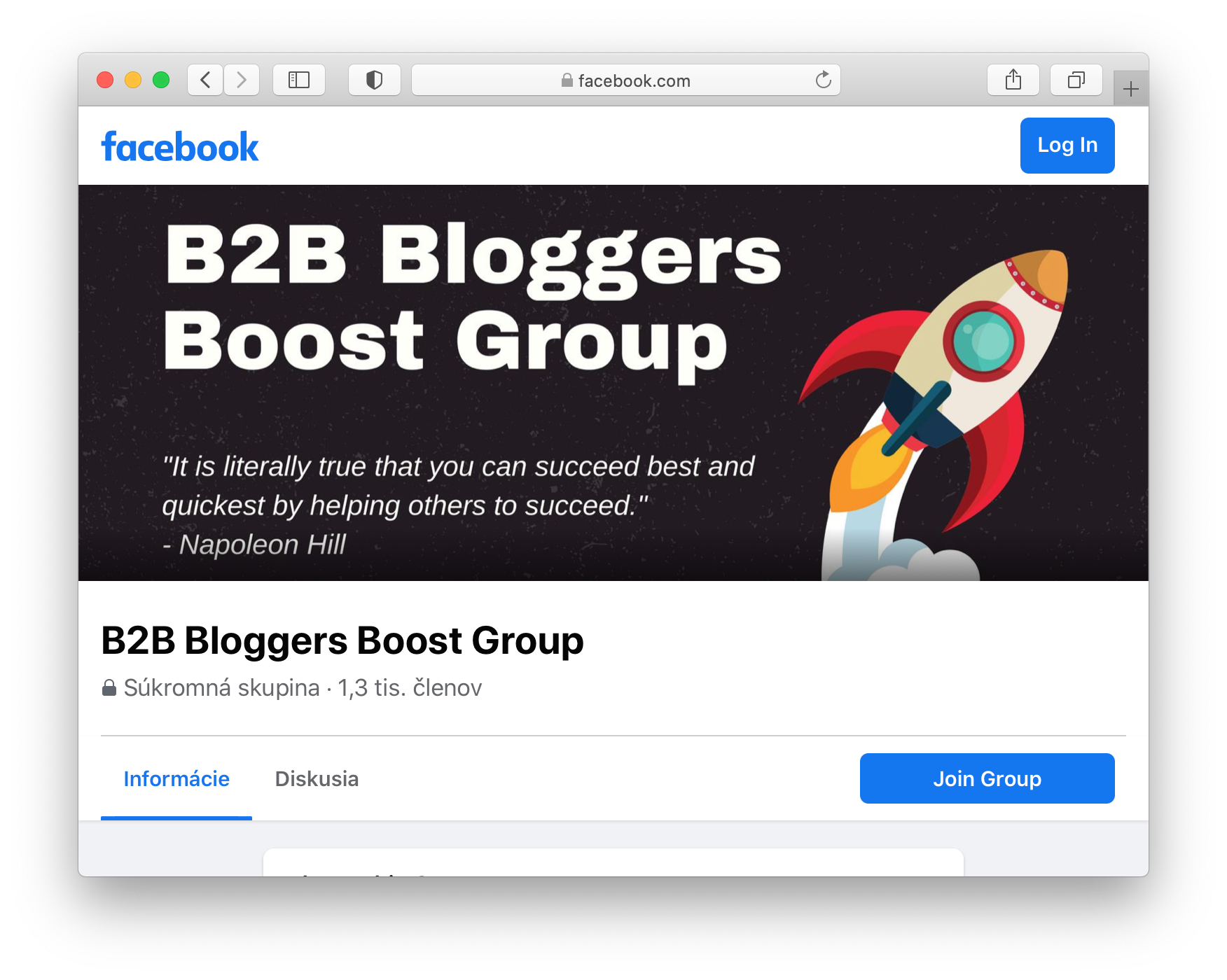 Again, same as the others. Network and build links. You can also work on mentions and guest blogs. Great value and costs $0 to join.
Url: https://www.facebook.com/groups/199662247332487
SaaS Growth Hacks (Facebook group)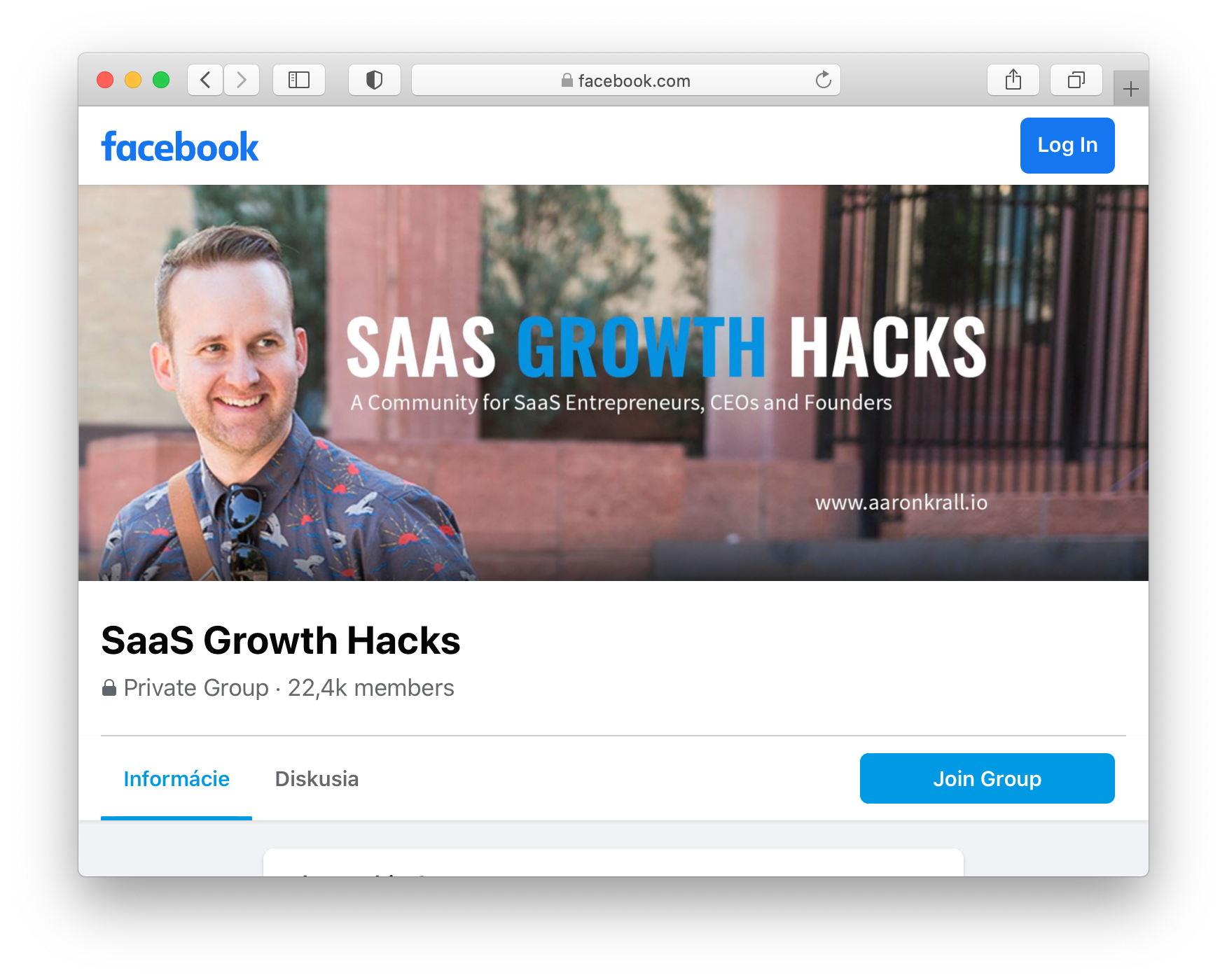 This is a more generic SaaS Facebook group. However, from time to time, you can find linkbuilding and link exchange opportunities here as well.
Url: https://www.facebook.com/groups/SaaSgrowthhacking
Guest post pitches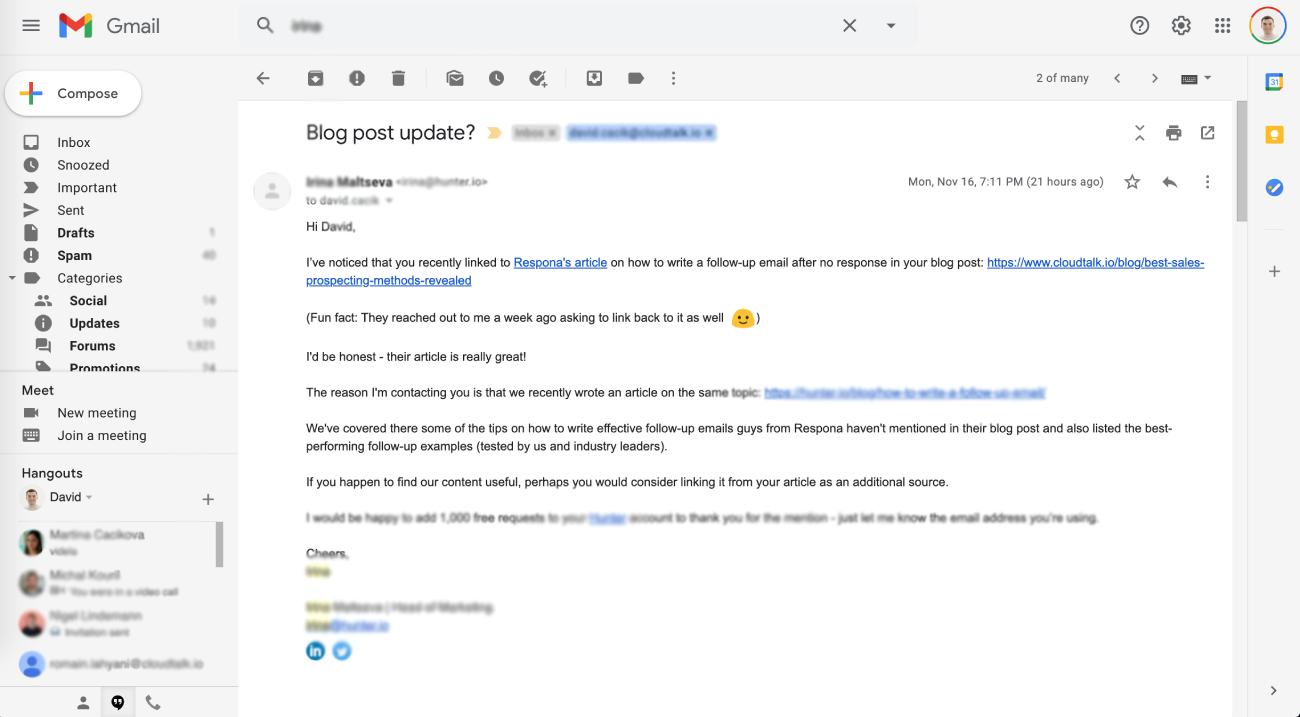 I receive a shit ton of guest post pitches, content update requests, backlink requests and similar stuff. When the sender's website is relevant (DR meets my requirements and niche is OK), I reply with a link swap suggestion instead. Something like this:
Hey XY,

I'll be happy to link back to you - I use THEIRTOOL personally and love the tool.

Would you be interested in a link swap? We link to you - you link to us? Doesn't have to be the same blogpost - this strategy has been working for us like a charm.

Let me know,
In 9 out of 10 cases, the reply is positive and off we go. So don't ignore your mailbox guest post pitches and turn them into linkbuilding opportunities.
Link Swaps - How to select anchors and backlinks
Now that you have your network set up, let's take a look at how to pick the right backlinks. My initial decision factor is Ahrefs Domain Rating. Whenever an opportunity pops up, I check the DR first. Our current DR is 67 so, typically, I would look at backlinks that are 60+. If your DR is 40, look for 30+, etc. This is just my rule of thumb; it's not set in stone. There are multiple other factors at play.
The second factor would be relevancy/backlink opportunity. You should have a list of anchors with backlinks in mind. For example, mine would look something like this:
Basically, you should have your money posts list ready so you can look for anchor keywords easily. Your target posts may or may not change based on your SEO and content strategy. If you target a broad audience, you might have a longer list. Try to aim for relevancy; look for keywords that are relevant to one of your money posts and then suggest the backlink.
I usually check the DR first and, when it's high enough, I look for the website's Top pages according to Ahrefs. Then I look for blog posts which get the most traffic and ideally include relevant anchor keywords. Sometimes, you're going to have to sacrifice the top posts with the highest traffic for lower traffic posts with higher relevancy. Sometimes, your request will be declined by the other side because their money posts can't be touched and they approach linkbuilding very carefully. But sometimes, you just might score a great backlink!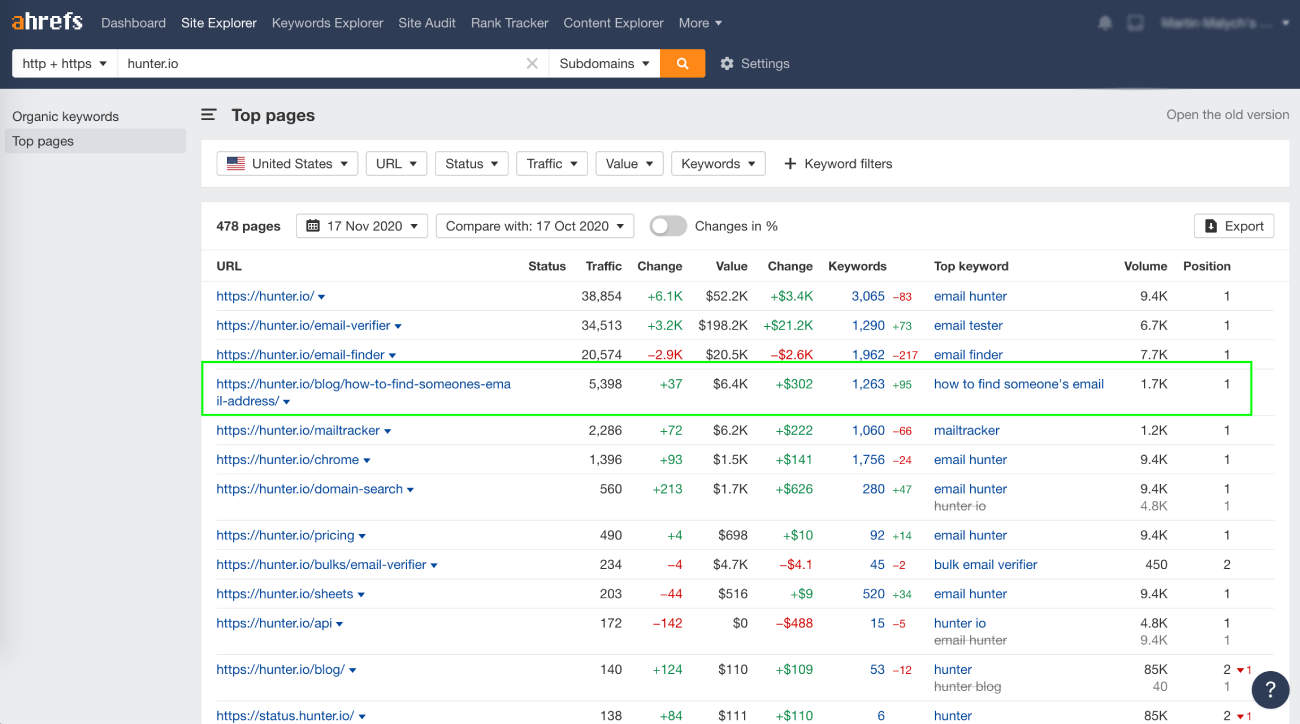 I typically use Google Chrome's Cmd+F and look for keywords through search. If you have time, you can read and scan through entire articles; chances are, you will score a better anchor.
Once you have your anchor and backlink selected, get back to your prospect and send them your request. It would typically look something like this:
Hey XY,

I found the perfect link placement for us:

Link: https://www.theirlink.com/blog/theirblogpsot
Anchor: your anchor keywords
Link to: https://www.yoursaas.com/blog/yourblog

Feel free to pick a spot on our blog and revert back to me.
You've got yourself your first backlink!
Tips to keep in mind
If your DR is low, aim for similar DR link swaps or try to provide additional value—like an extended mention, multiple links or credit for your software.
Another thing to keep in mind is that your prospects won't typically link to you from their best landing pages. Link swaps usually work only for Blog link swapping. That's one of the reasons you should build blog posts focused on conversion (posts that bring in traffic for relevant keywords and result in conversions) — a.k.a., your blog money pages.
Selecting keywords for which to build content, selecting titles and writing the actual content can be overwhelming and is a topic for another post. Our strategy for having blog content creation outsourced while collaborating on linkbuilding with link swaps and guest mentions has been working out quite well, and I have every intention of continuing to do it long-term. In fact, I'm currently looking to hire an SEO/Linkbuilder who will do everything I described in this article systematically, long-term (email me if you're intersted).
As a final note: Please don't rely entirely on link swapping. While it seems like a relatively easy tactic, you should maintain a healthy link profile and try to build links organically as well. Link swapping is definitely not a 100% white hat. I would put it somewhere between... let's call it gray hat SEO tactic 🎩. There are possibilities for doing link swaps in a more Google-friendly way, like 3-way swaps or multiple-way swaps where you don't actually do a direct swap. If you have a dedicated person or team that manages this, go for it!
If you liked this article, please give it a share and subscribe to my newsletter! For further questions, please comment below. I'll be happy to answer!
Subscribe to SaaS Growth Hacker
Get the latest posts delivered right to your inbox