David Cacik - SaaS Growth Hacker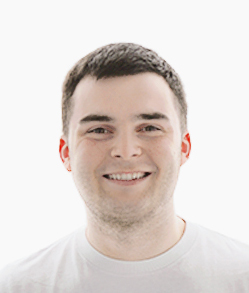 Hello there!
TL;DR: I helped implement profitable growth marketing strategies and grew MRR from $20k to $250k for a bootstrapped SaaS. I have PPC for breakfast, Content for lunch and Analytics for dinner. Growing SaaS businesses is my hobby and work. I love what I do. When 20, I was included in Slovakia's Forbes "30under30".
Long version below:
I'm David Cacik, and I'm the Chief of Growth @ Quality Unit Quality Unit is a bootstrapped B2B SaaS development company behind LiveAgent and Post Affiliate Pro.
I've been working for Quality Unit, focusing mostly on LiveAgent, since 2013. I've started in marketing, built a small team and was assigned another role - chief of customer success and overtook management of the customer service team as well. Fast forward to 2018 and we have a team of 6 on marketing&sales and another 20 on customer service.
Working for a bootstrapped SaaS company has thought me a lot about allocating budgets, selecting tasks and executing them, because ROI was essential for healthy growth.
SaaS growth and marketing is my passion and hobby - that's why I've decided to start www.saasgrowthhacker.com.
You can find me on LinkedIn, Quora and other social networks.
See my full contact details here.