Best SaaS Conferences to Attend in 2019
Sooner or later, as a SaaS growth hacker, the idea of attending a SaaS conference will run through your mind. Whether you're looking to attend as a visitor or an exhibitor, attending can be very beneficial.
I've attended some of the conferences listed below so this is not just another list of "Best X of Z", but real, honest reviews. Read through the list below to get first hand experience of attending a SaaS conference.
SaaStr Annual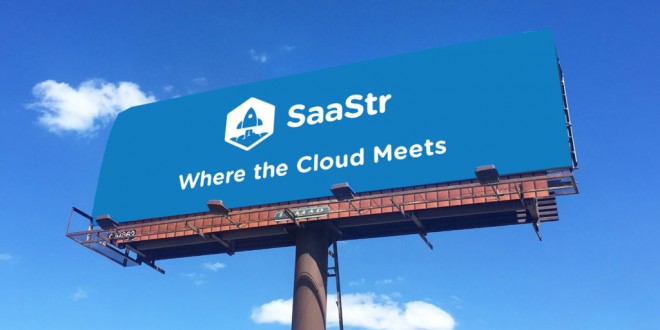 Place: San Jose, CA, USA
Date: February 5-7, 2019
Cost: $599 - $1799 (full 3-day access, Get tickets here)
I've received a ton of promotional email about discounted tickets, special bundles and similar offers, which is probably the only downside for me (as I was not planning to attend this event). However, for those, who are considering SaaStr Annual, which is probably the most notoriously known conference specifically built for the SaaS audience, I highly suggest to signup to their newsletter, grab a good deal and attend.
The agenda is packed with 300+ sessions, 500+ 1-on-1 meetings, 40+ AMAs with top industry VPs, buddy matching, VC sessions and they are expecting 15,000 attendees.
I do not have direct experience with SaaStr Annual, however, I did attend their European even SaaStr Europe. Judging by the quality of it's European "little brother", I highly recommend to attend!
SaaStr Europa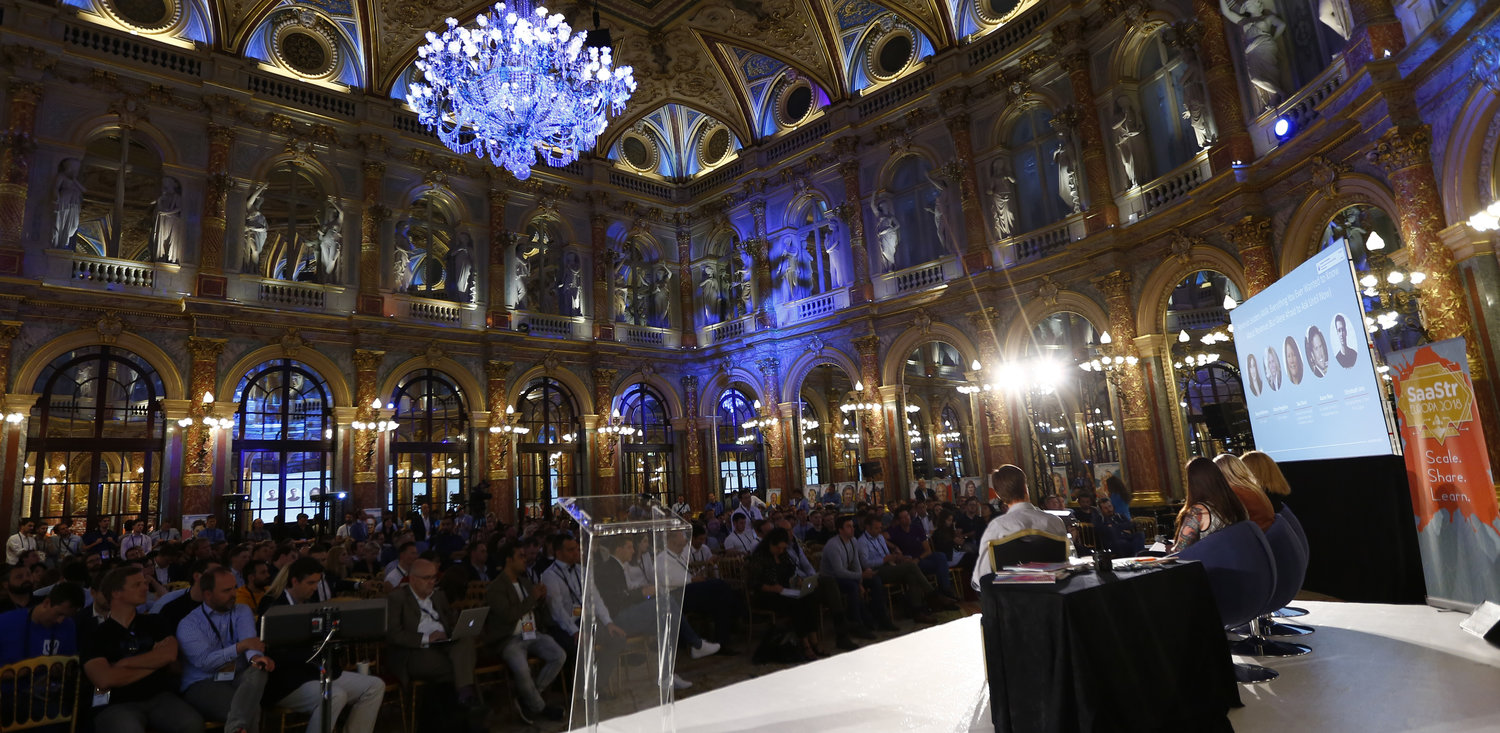 Place: Paris
Date: June 12-13, 2019
Cost: $249+ (Tickets)
This is THE event for us, SaaS growth hackers, located in Europe. Paris is very well connected to all major cities in the old continent and the tickets are very affordable too.
I attended last year (2018 was the first SaaStr Europa event) and I loved every part of it. Firstly, the venue was just magnificent and don't even get me started on the catering. Well, I could describe the great patisseries and wine but this blog is not about that. Speakers were on spot and networking was available through a neat mobile app which really helps start the conversation.
I loved the event and I'm definitely planning to come back.
SXSW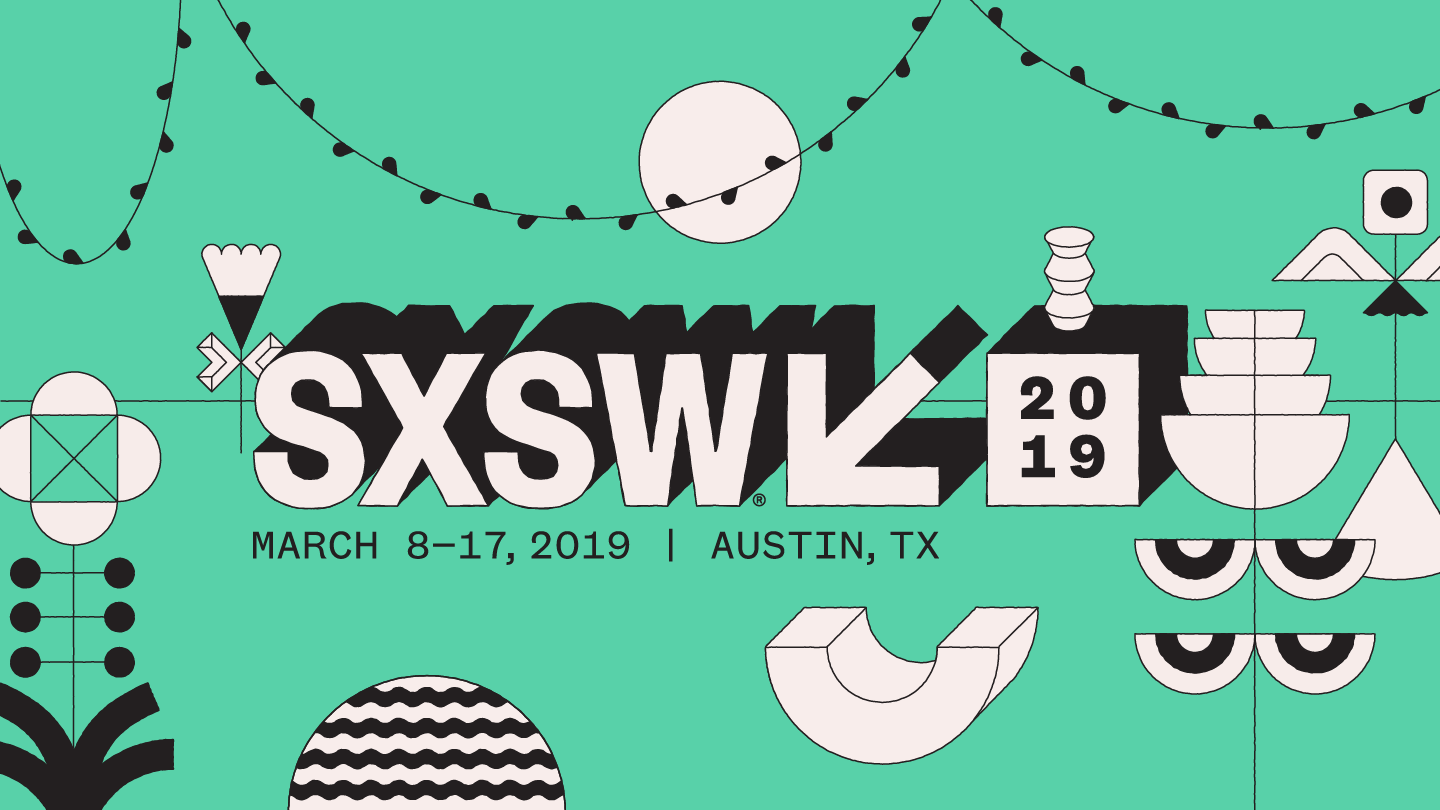 Place: Austin, TX, USA
Date: March 8-12, 2019
Cost: $800+ (More info)
If you like small, cozy, underground conferences, SXSW might not be the right choice. However, if you want to go big, definitely attend. SXSW's agenda overlaps the SaaS niche, which is indeed a big plus as you can broaden your horizons and get some interesting ideas.
Another great benefit of SXSW is it's location - Austin. Capture the iconic street art, get a taste of some real Tex-Mex cuisine (Juan in a million) annd listen to some live music.
Web Summit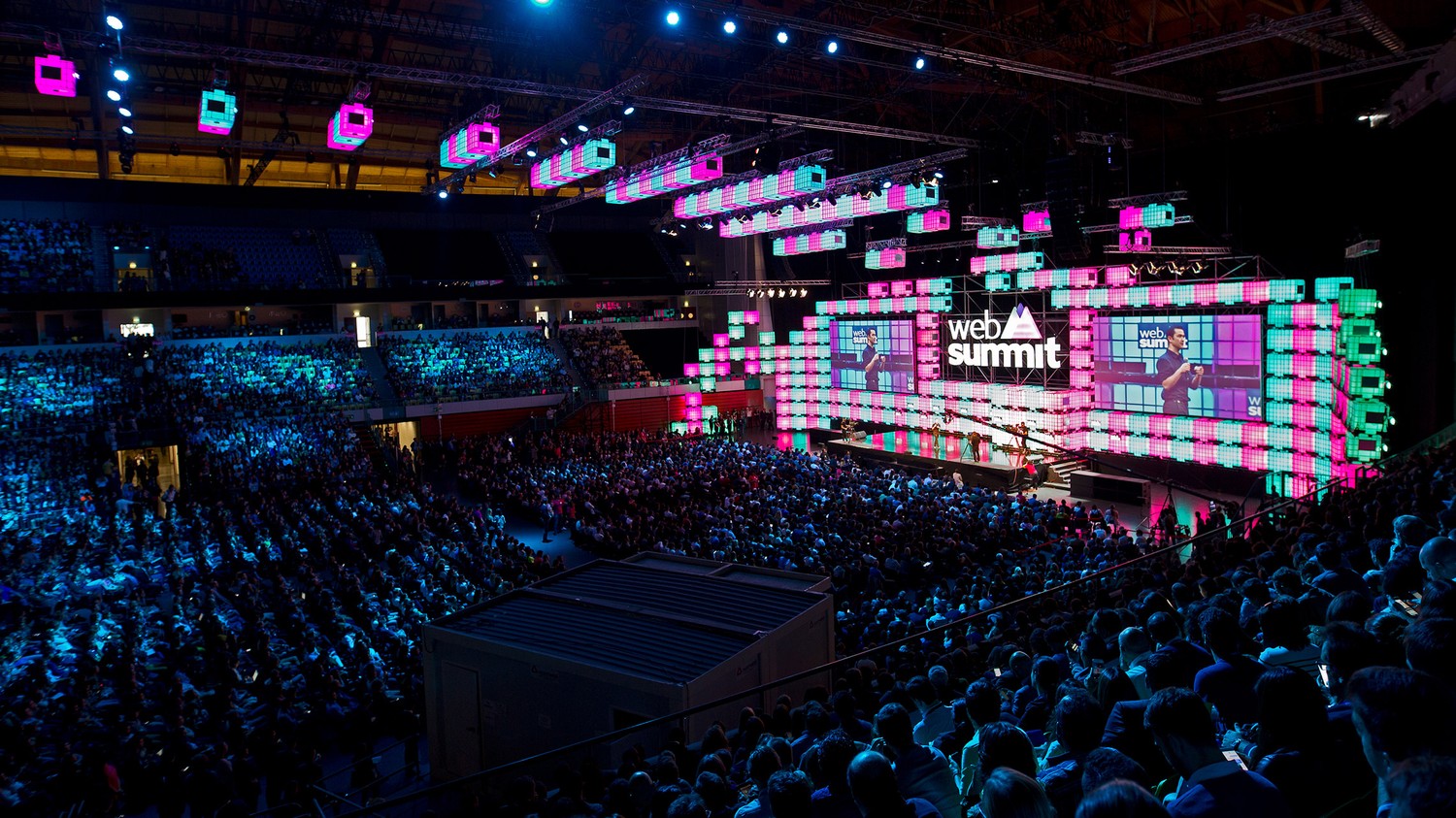 Place: Lisbon, Portugal
Date: November 4-7, 2019
Cost: $450+ (Tickets here)
Named "The best technology conference in the world" by Forbes, Web Summit hosts world-class speakers from Fortune 500 companies and 70,000 attendees from 170 countries. Technology conference probably can't even get bigger.
I attended in 2015 with a Startup booth ad absolutely recommend the experience. Not only Web Summit was able to provide grounds for investor talks but with our 1 meter wide, 1 day booth we were able to talk to 150+ business representatives, got signups and even sales on the spot!
The speakers were very motivational too and the afterparties/networking events were well organized. What happened to me at one of the pubs, just by wearing a "Startup" badge, couple of investors initiated discussions with me! If you're a SaaS startup and wanting to get initial traction, Web Summit is the place to go.
Growth Marketing Stage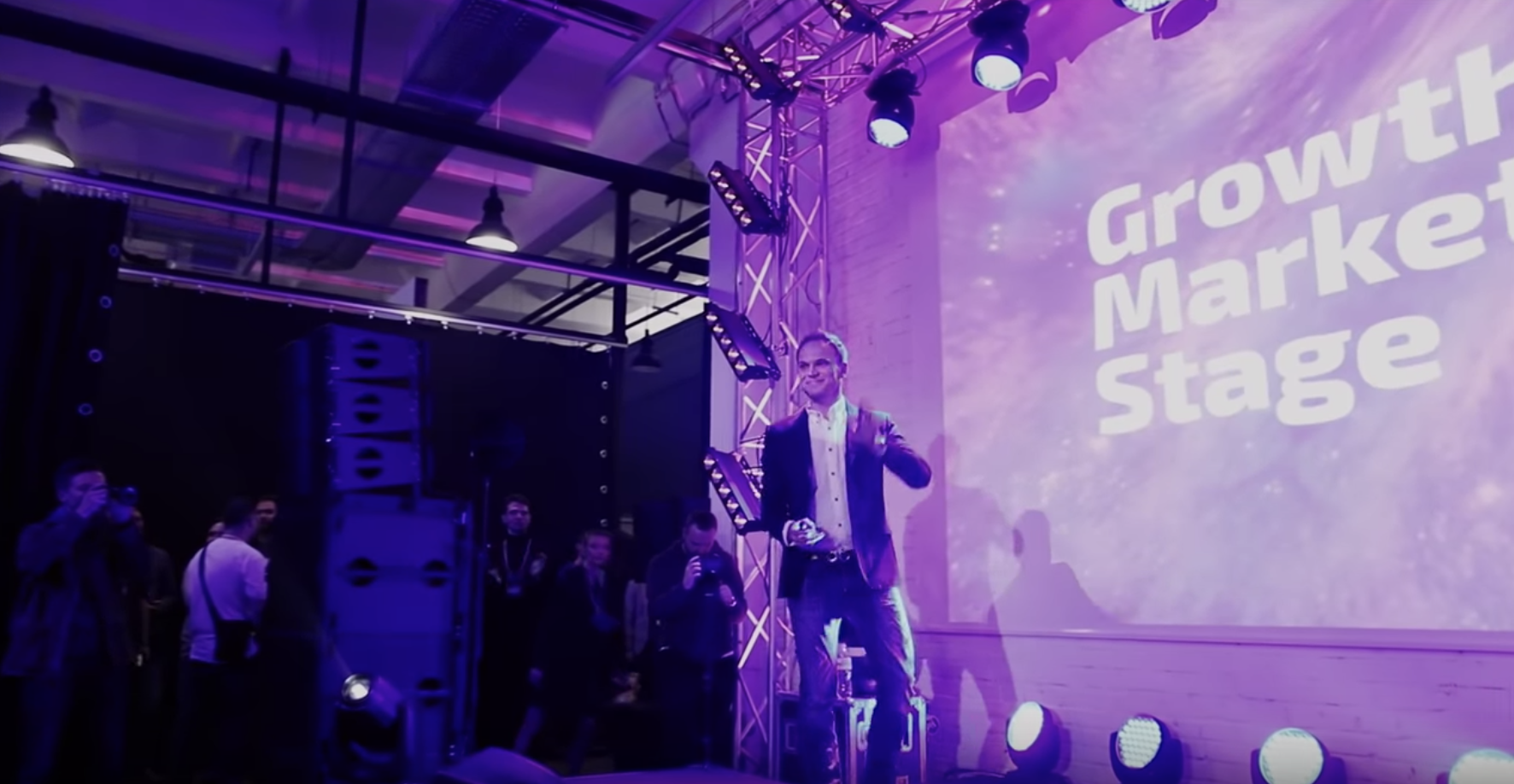 Place: Kyiv, Ukraine
Date: April 4, 2019
Price: $200 (Official website)
Another great opportunity for those, located in Europe. Growth Marketing Stage is a relatively young conference hosted in Kyiv, an eastern european city with booming startup scene.
Very affordable tickets and relevant speakers such as growth executives at Google, Hubspot and Uber indicate that attending GMS might be a good bang for the buck.
Hypergrowth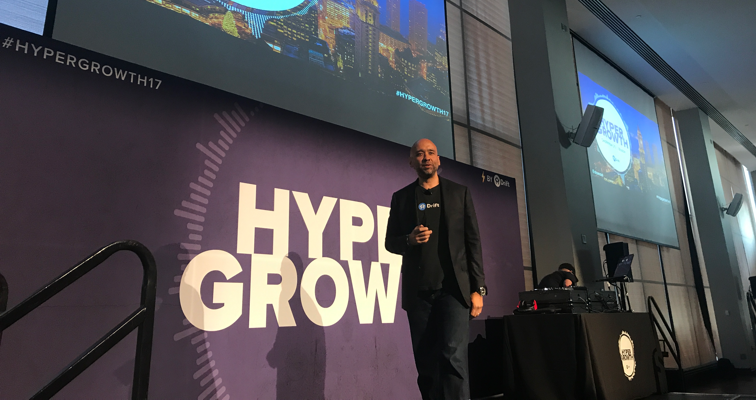 Place:London (June 10), Boston (September 3) and San Francisco (November 18)
Price: $200
Hypergrowth website
Hypergrowth is a conference organized by Drift, a conversational marketing platform aka live chat similar to Intercom. In 2018, Hypergrowth was present in 2 cities at different dates and in 2019 they're adding one more. Get inspired by speakers like Casey Neistat, Rich Roll or Amy Molin during this affordable 1 day event for entrepreneurs and growth focused liked minded people.
SaaStock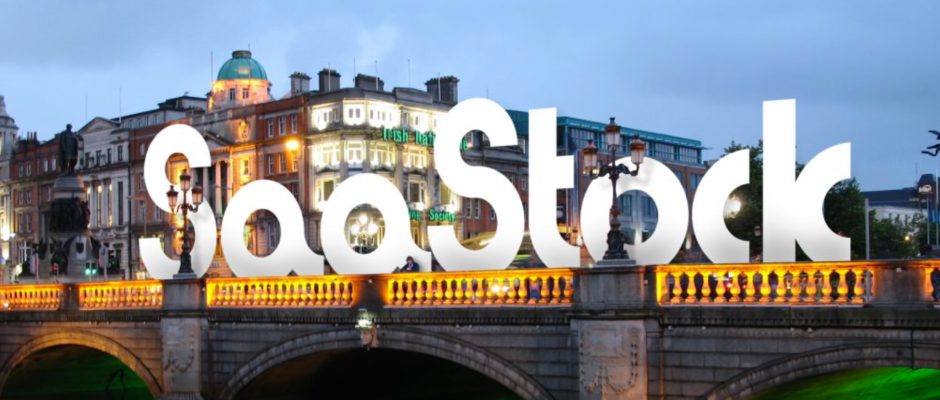 Place: Dublin
Date: October 14-16
Tickets not offered yet (Get notified when tickets are on sale)
SaaStock, a conference specialized in SaaS hosts execs from majors SaaS companies like Zendesk, Teamwork and Pipedrive. Take a peek inside what your competitors or niche related companies are doing for growth. Don't miss a chance to network with the rest of 6,000+ attendees.
Growth Hackers Conference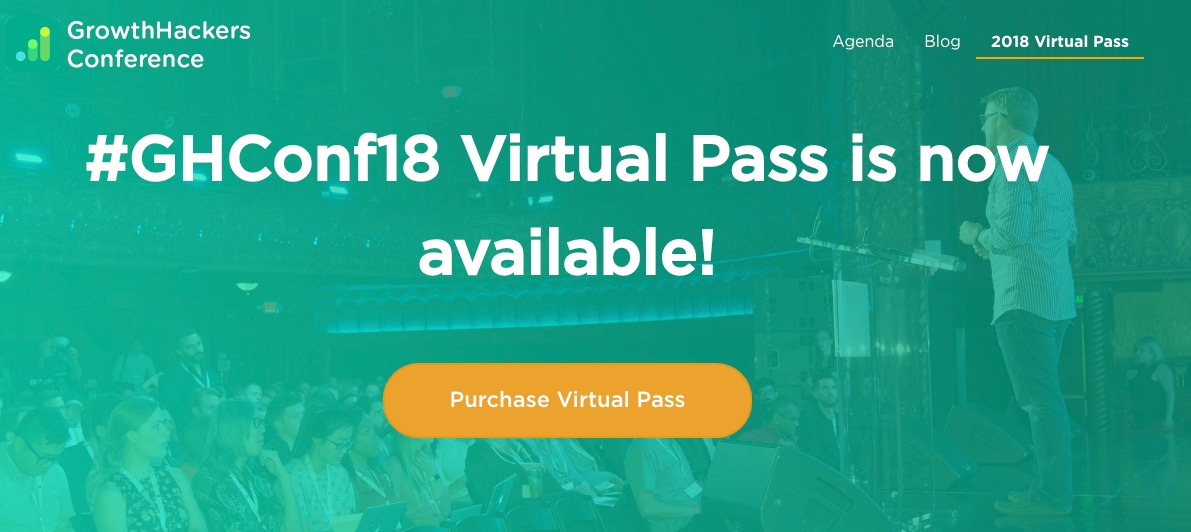 Place: San Francisco + Online
Date & Price: May 7
Price: $495 - Early Bird (Tickets)
If you're a growth hacker, chances are you know www.growthhackers.com. Now, your favorite website organnizes a conference, second year in a row. We're waiting for the information to be annnounced so stay tuned.
Growth Marketing Summit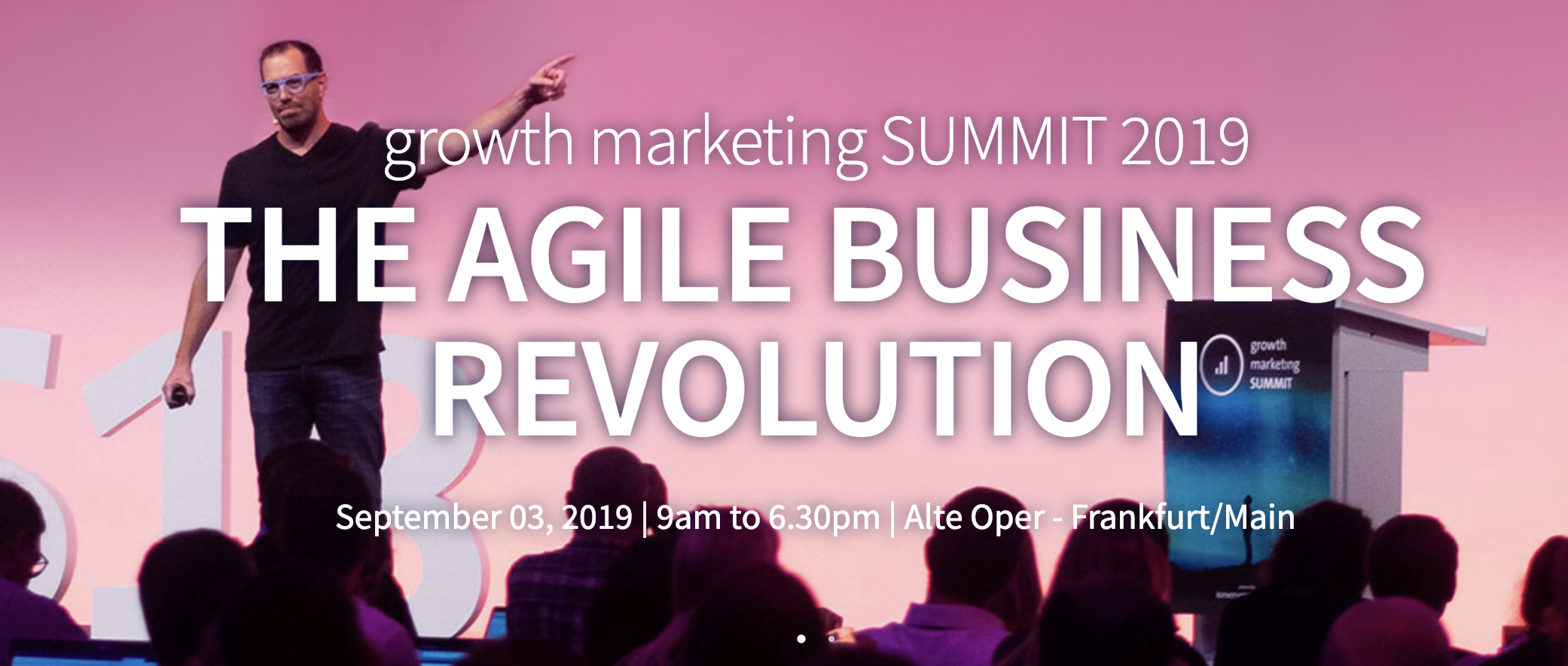 Place: Frankfurt/Main, Germany
Date: September 3, 2019
Price: $1000 (Tickets)
Modern SaaS Finance Summit
Place: The Dominick, NYC, USA
Date: May 16, 2019
Price: Free
This is a conference for early- and growth-stage SaaS/Subscription finance leaders. They are expecting an attendance of 250 people and the best part - conference is completely free! Some of the panel discussions will include topics like How to Grow to $100M; New Growth Metrics to Prove Your Business Model; Building Financial Forecast and more. If you're in finance SaaS and closeby, Modern SaaS Finance Summit is a must go.
Measuring the ROI of attending a conference
To sum it up, if I were to pick a single conference, I would go with Web Summit. Measuring the ROI of attending is quite hard, but if you're able to close deals on the spot, it's a clear signal that such conference is very valuable.
There's also the educational and inspirational side of things. A single idea obtained from a single conference can be game changing for your SaaS. Same goes for meeting key people like investors, business partners, customers or even employees.
Subscribe to SaaS Growth Hacker
Get the latest posts delivered right to your inbox